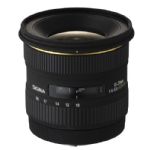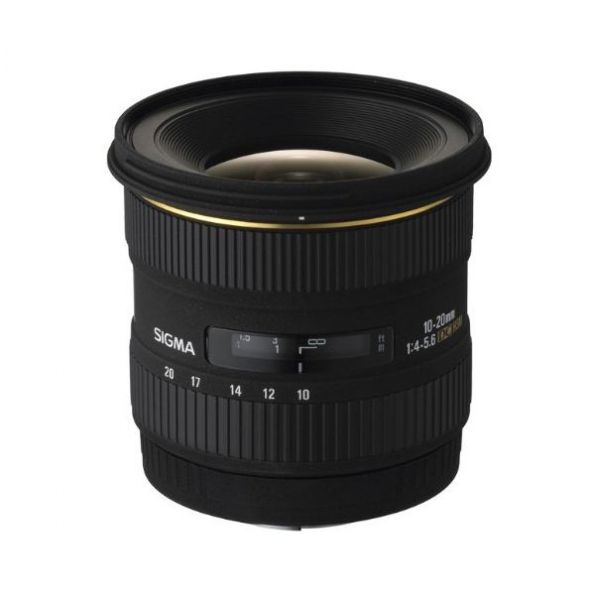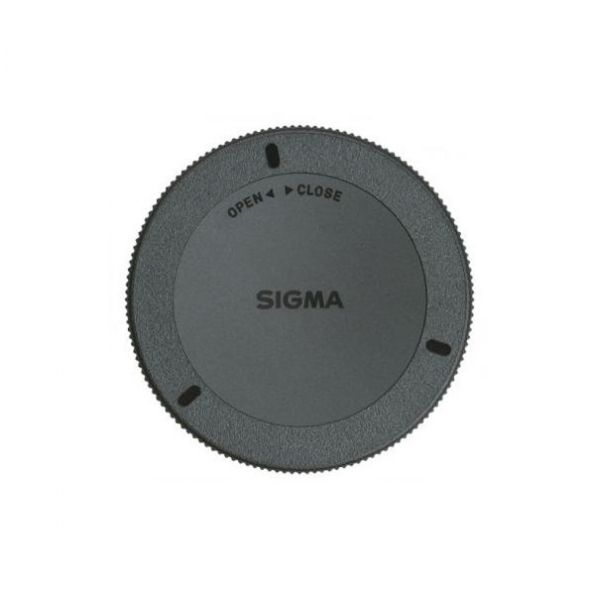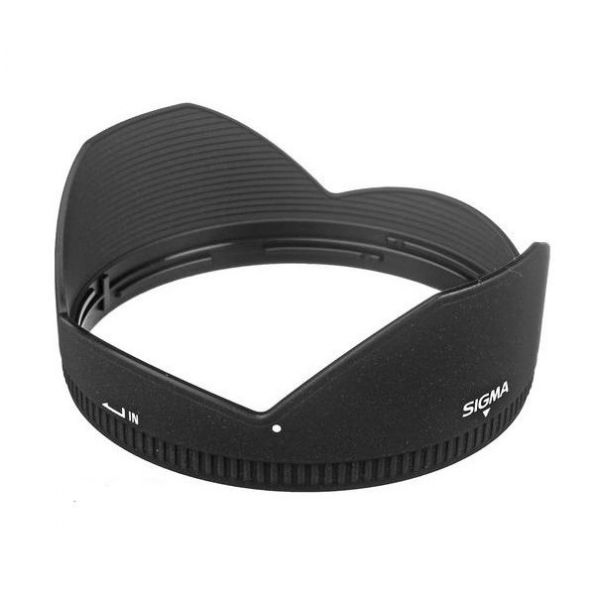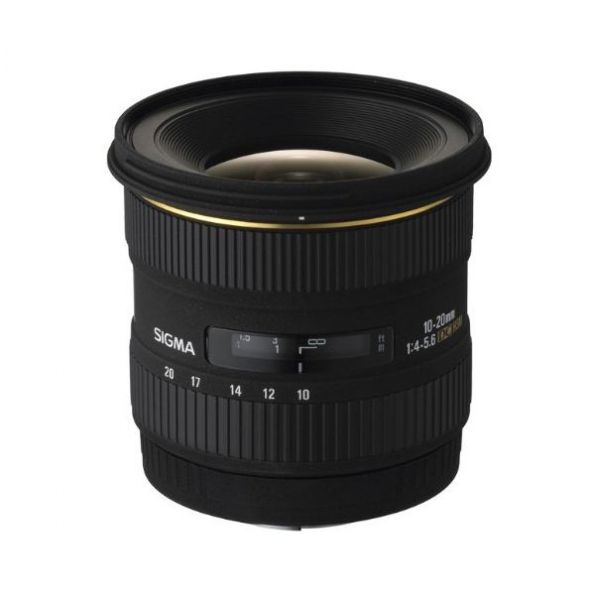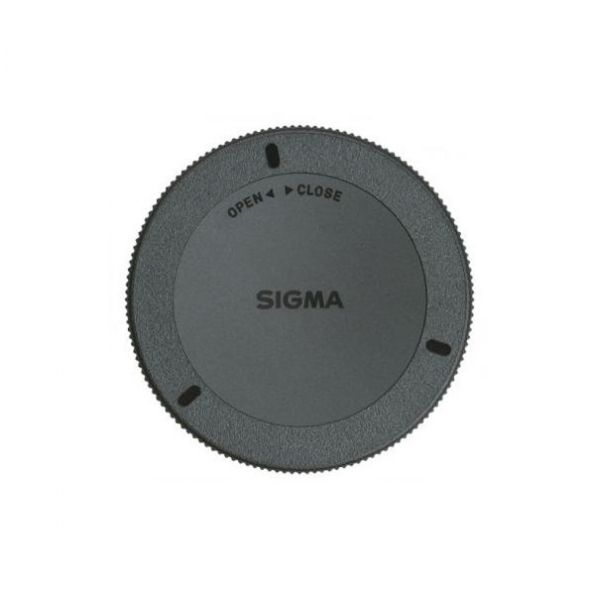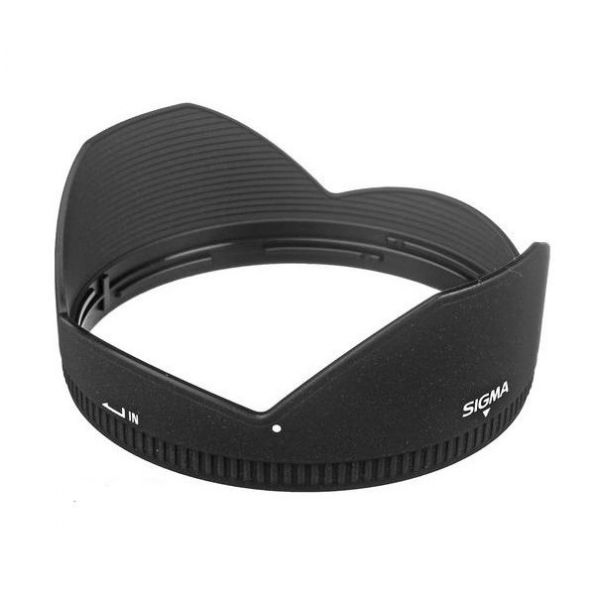 Sigma 10-20mm f/4-5.6 EX DC HSM Autofocus Lens for Canon
$459.00 $449.99
In Stock
Ships in 1-2 Business Days
Item: 296658
Manufacture: Sigma
Condition: New
Extended Warranty Coverage:
Free delivery
Need Help? Call Us: 855-425-2525
Extended Warranty Protection Plans
Extenders, Converters, Close Up Accessories
Cables, Adapters & Storage Devices
Wide angle of view (102.4 degrees at 10mm and 63.8 degrees at 20mm) offers the photographer greater freedom of expression. Three SLD glass elements are employed for effective compensation of color aberration, which is a common problem with super-wide angle lenses. One piece of glass mold and two hybrid aspherical lenses, offer excellent correction for distortion, as well as all types of aberration.
This lens is equipped with an inner focusing system, and the models which are equipped with HSM system provide quiet, high speed autofocus shooting and also offer full time manual focusing. It has a minimum focusing distance of 24cm (9.4 inches) at all focal lengths. The non-rotating lens barrel perfectly suits the petal shaped lens hood. A circular polarizing filter can also be used conveniently.
Test Notes
This lens was another sweet little surprise from Sigma, delivering true ultrawide angle to cropped-sensor DSLRs, at a very attractive price, and frankly, with better optical quality than we expected for the price.
As most are aware, one of the limitations of digital SLRs with sensors smaller than a 35mm film frame is that they capture a narrower viewing angle with any given lens than do their full-frame counterparts. This leads to what's commonly (but erroneously) referred to as a "focal length multiplier" or a "crop factor" that's typically in the range of 1.5 to 1.6x. (Cameras adhering to the 4/3 standard have crop factors of 2.0, while some of Canon's pro DSLRs have a 1.3x crop factor.) What this means is that a lens that used to be a wide angle ends up being closer to a "normal" lens: For example, a 28mm lens on a 1.6x camera takes in about the same angle of view as a 45mm lens on a 35mm camera. And that ultra wide-angle 17-35mm zoom turns into the equivalent of a 27 - 56mm.
The major camera manufacturers and some of the third-party lens makers have begun to address this issue by making ultrawide-angle lenses with reduced image circles, specifically designed to work with sub-frame DSLRs. As we've noted before, Sigma has really been leading the way with a large number of sub-frame optics, and one of their more notable achievements appears to be this 10-20mm superwide zoom. On 1.5x DSLRs like the Nikon and Sony/Minolta lines, it corresponds to a 15-30mm zoom, while on 1.6x cameras like the Canon Rebel and EOS 20/30D, it corresponds to a 16-32mm optic. I both cases, it covers a nice chunk of ultrawide territory. (Note that the image circle of this lens is most likely not large enough to adequately cover the sensor on a 1.3x camera.)
| | |
| --- | --- |
| Image Circle | APS-C |
| Type | Wide Zoom |
| Focal Length | 10 - 20mm |
| APS Equivalent | 1.5x: 15 - 30mm; 1.6x: 16 - 32mm; 2.0x: 20 - 40mm |
| Max Aperture | f/4 - 5.6 |
| Min Aperture | f/22 |
| Diaphragm Blades | 6 |
| Lens Construction | 14 elements in 10 groups, including three aspherical elements and three Special Low Dispersion (SLD) lenses |
| Diagonal Angle of View(Based on image circle) | 102.4 to 63.8 degrees |
| Focus Details | Internal with HSM |
| Front Element Rotation | No |
| Zoom System | Rotary |
| Closest Focus | 0.24m / 0.79 ft. |
| Magnification Ratio | 0.15x / 1:6.7 |
| Filter Size | 77mm |
• 10-20mm f/4-5.6 EX DC HSM Autofocus Lens
• Front & Rear Lens Caps
• Lens Hood
• Case
• 1-Year Worldwide Warranty