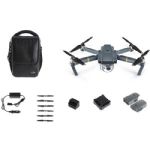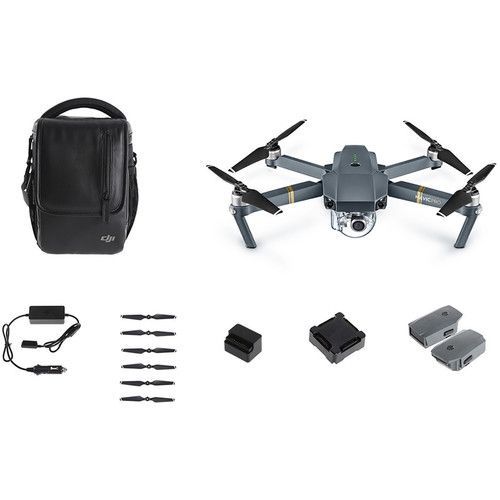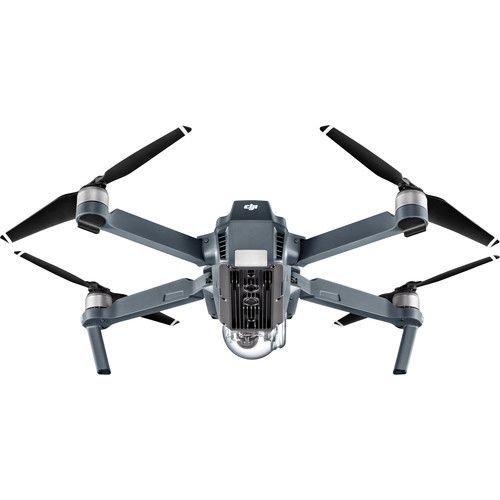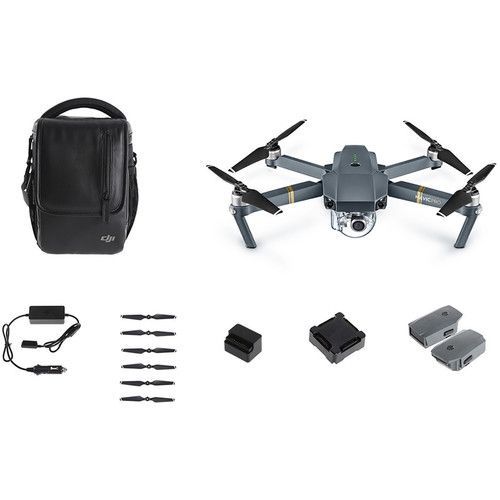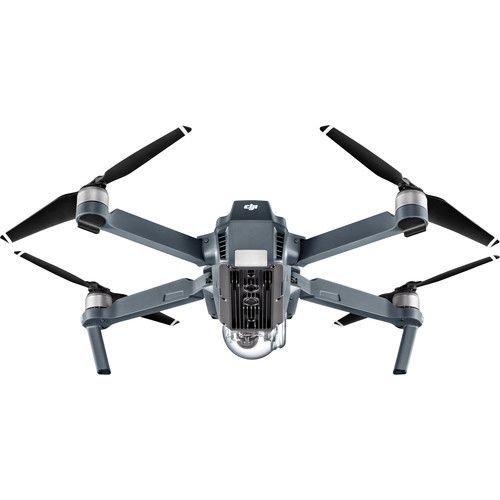 DJI Mavic Pro (Fly More Combo)
$1,169.00 $1,199.99
You Save: $30.99 (3%)
In Stock
Ships in 1-2 Business Days
Item: 300361
Manufacture: DJI
Condition: New
Extended Warranty Coverage:
Free delivery
Need Help? Call Us: 855-425-2525
Extended Warranty Protection Plans
Fly at up to 40mph (64kmh) or for as long as 27-minutes. The DJI Mavic Pro Quadcopter w/ Controller is a small yet powerful drone that turns the sky into your creative canvass easily and without worry, helping you make every moment an aerial moment. 24 high-performance computing cores, an all-new transmission system with a 4.3mi (7Km) range, 4 vision sensors, and a 4K camera stabilized by a 3-axis mechanical gimbal, are at your command with just a push of your thumb or a tap of your finger.
• DJI Mavic Pro (Fly More Combo)
• Remote Controller
• 3 x Intelligent Flight Battery for Mavic Quadcopter
• 5 x 8330 Quick Release Folding Propellers for Mavic Drone
• Gimbal Clamp
• Charger
• AC Power Cable for Charger
• 16GB microSD Card
• Micro-USB Cable
• RC Cable for Mavic Controller (Lightning)
• RC Cable for Mavic Controller (Reverse Micro-USB)
• 2 x RC Cable Slider
• Car Charger for Mavic Pro
• Power Bank Adapter for Mavic Intelligent Flight Battery
• Battery Charging Hub for Mavic Pro
• Shoulder Bag for Mavic Pro
• Limited 12-Month Warranty on MC
• Limited 6-Month Warranty on Gimbal Camera
• Limited 6-Month Warranty on Vision Positioning System
• Limited 6-Month Warranty on Propulsion System (Excluding Propellers)
• Limited 12-Month Warranty on Remote Controller
• Limited 6-Month / 200-Cycle Warranty on Battery (Whichever Comes First)
• Limited 6-Month Warranty on Battery Charger