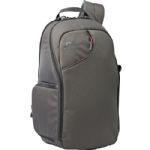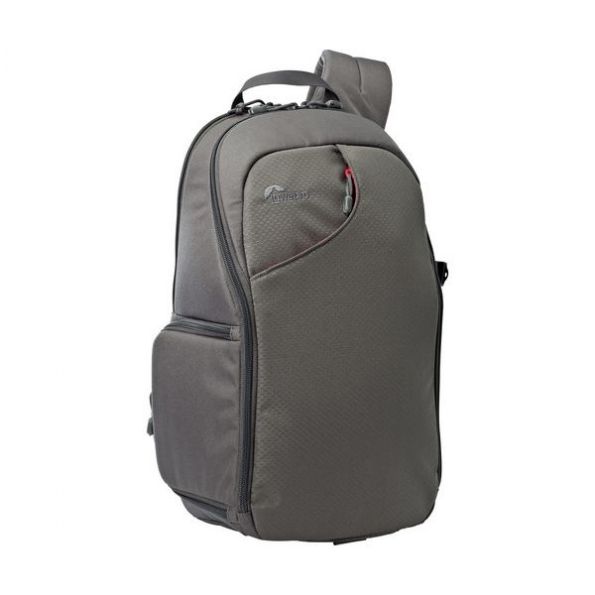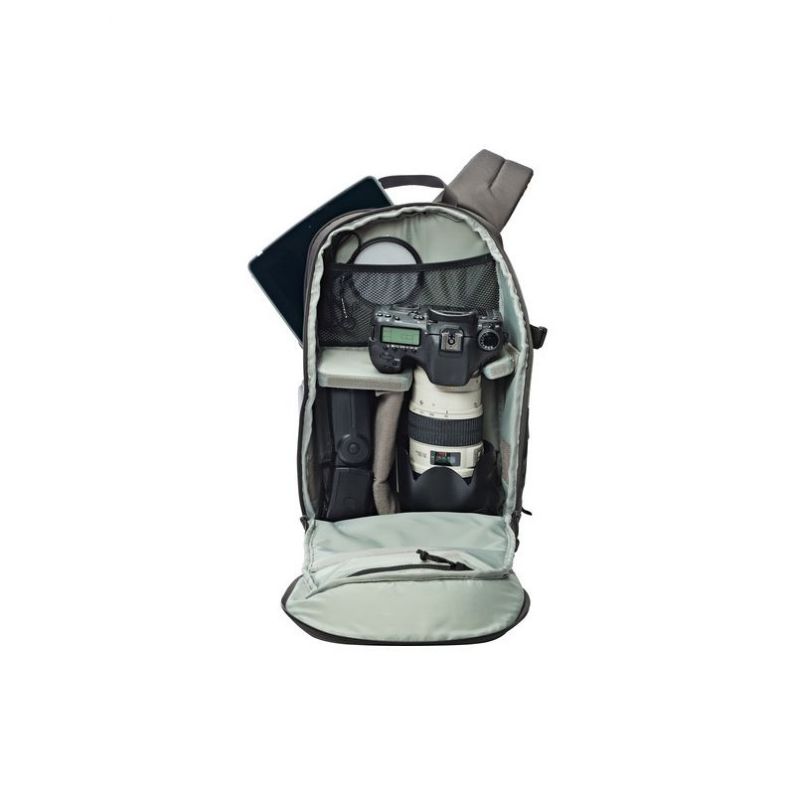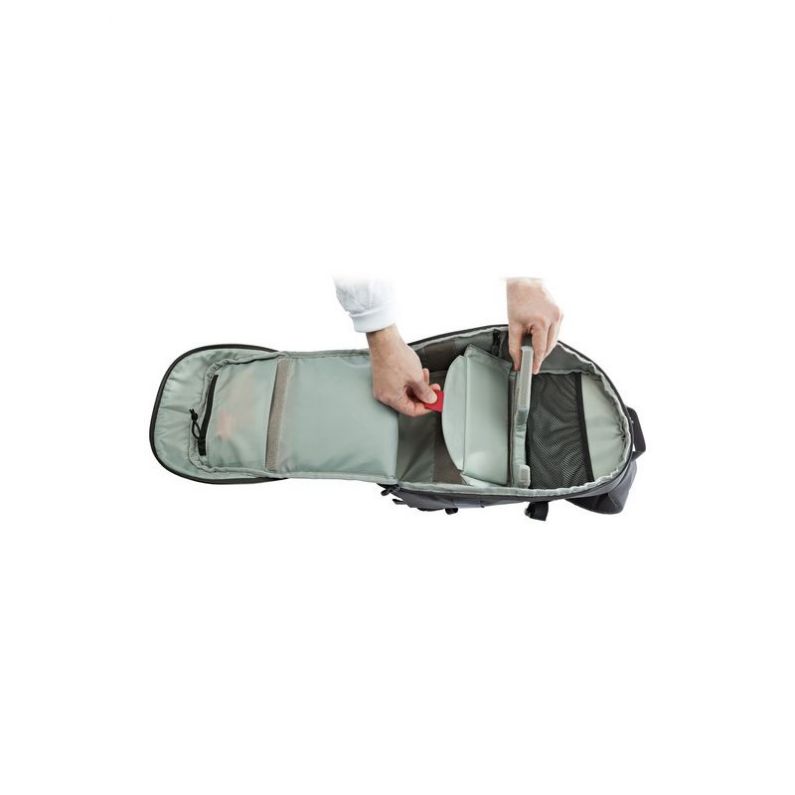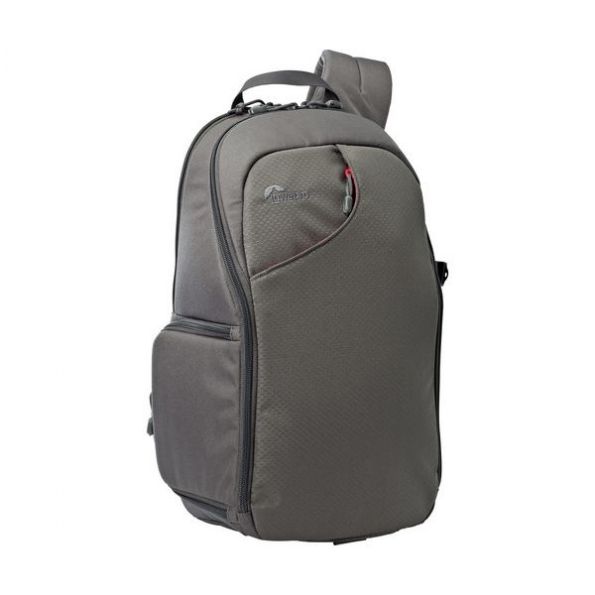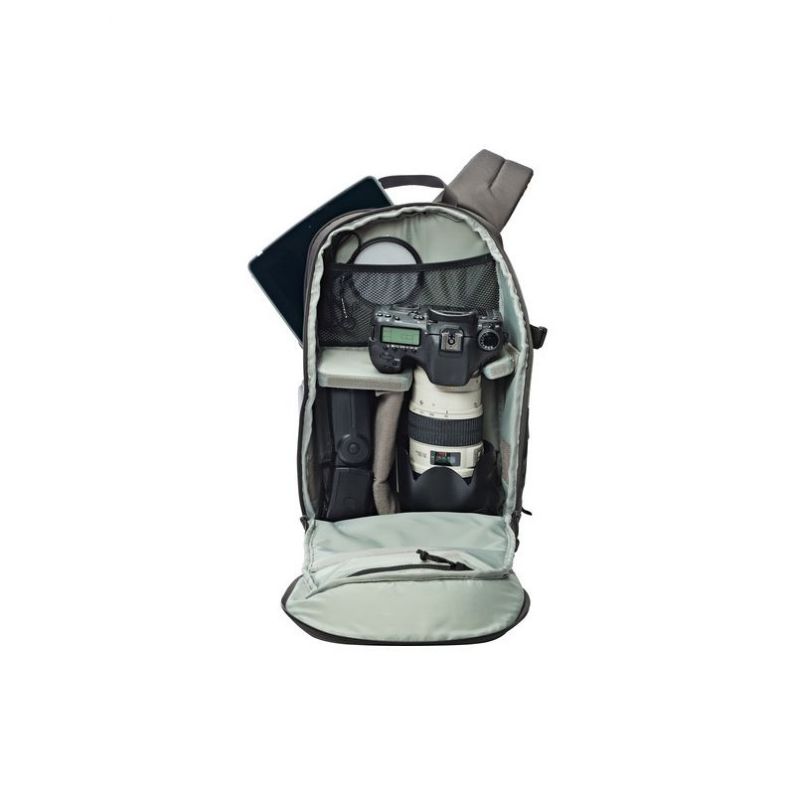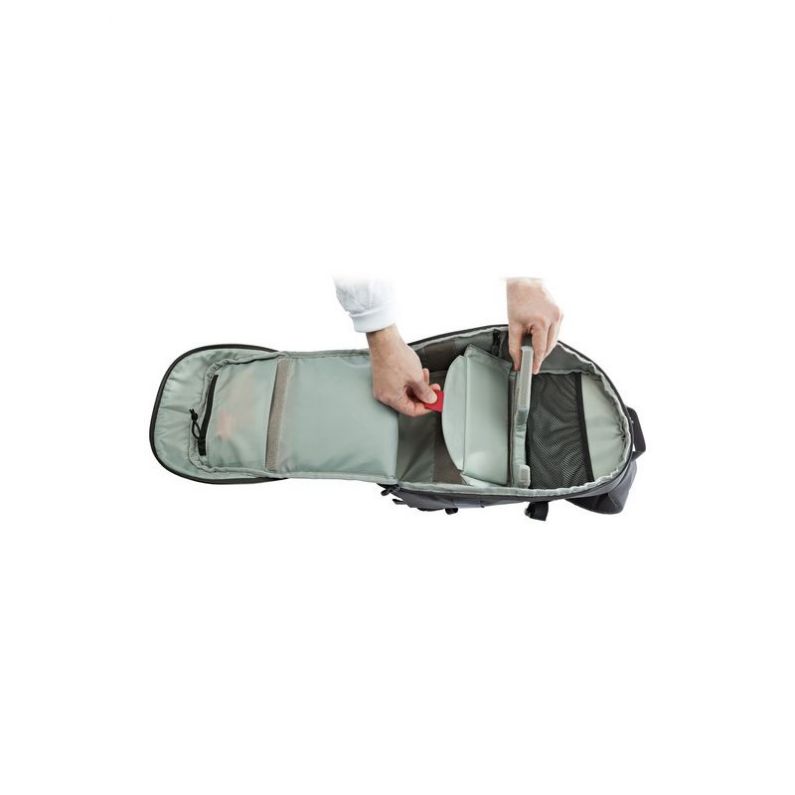 Lowepro Transit Sling 250 AW (Slate Grey)
$94.83 $94.83
In Stock
Ships in 1-2 Business Days
Item: 297650
Manufacture: Lowepro
Condition: New
Free delivery
Need Help? Call Us: 855-425-2525
The slate grey Transit Sling 250 AW from Lowepro is versatile travel bag made of weather-resistant 600D polyester. It can accommodate a DSLR with a 24-70mm or a 70-200mm lens attached, as well as two additional lenses, a flash and accessories. There is also a dedicated compartment in the back of the bag for a 10" tablet.

A modular internal UltraFlex divider system allows you to choose one of two compartment configurations for storing your photo gear in the bag. The first is the dual compartment option featuring a separate top area and a main camera area with quick side-access to your camera. The configuration can be changed by pulling a red tab on the central divider and folding it down, making a more spacious main compartment in the bag.

For storing smaller items, the Transit Sling has a hidden passport pocket on the outside of the front flap, and a zippered accessory pocket with a key chain strap on the inside. There is an open mesh pocket along the back inside the top compartment. For carrying the bag, you can use the sling strap as well as the nylon webbed grab handle at the top of the bag.