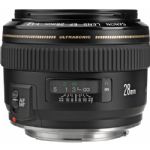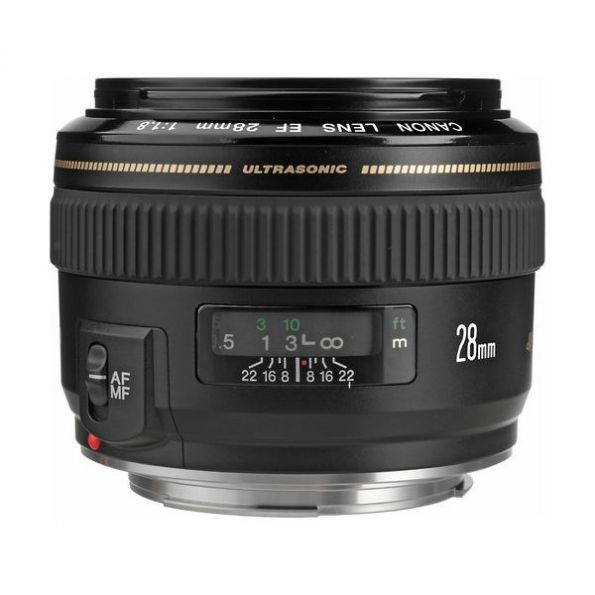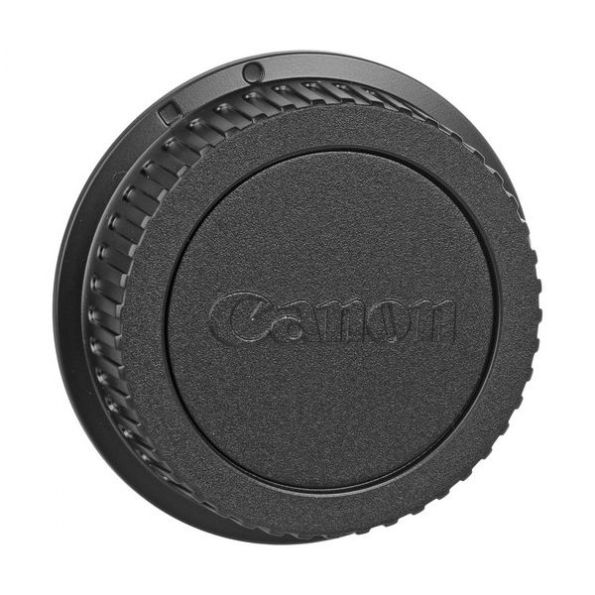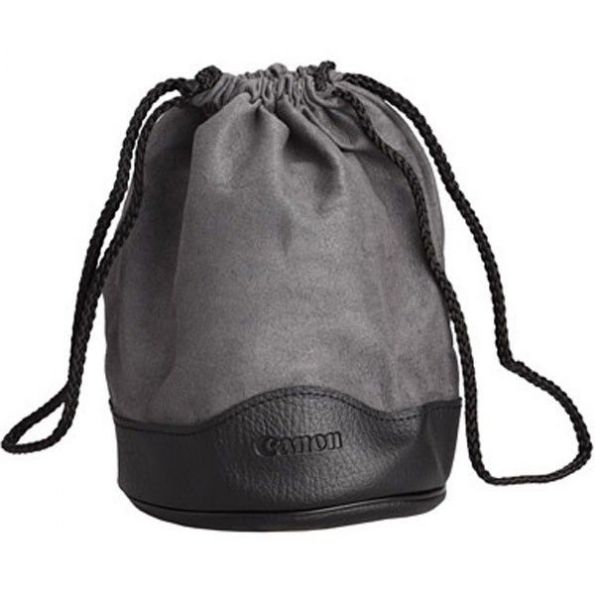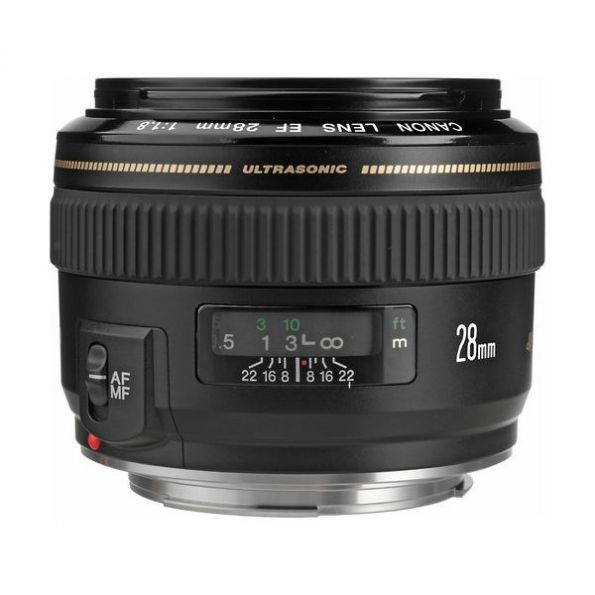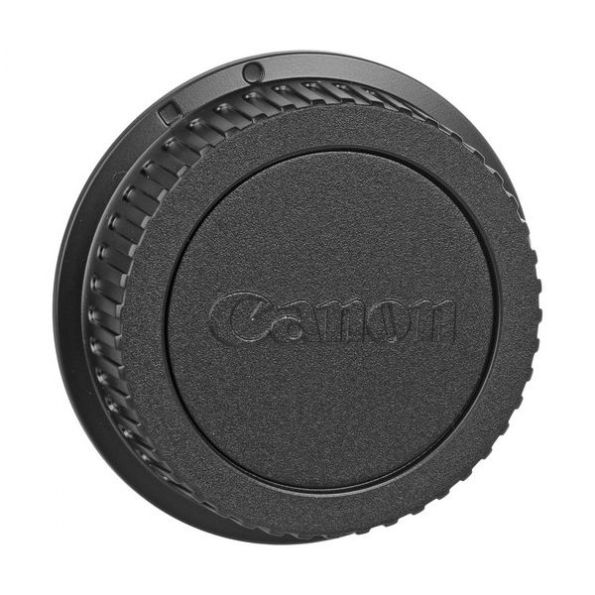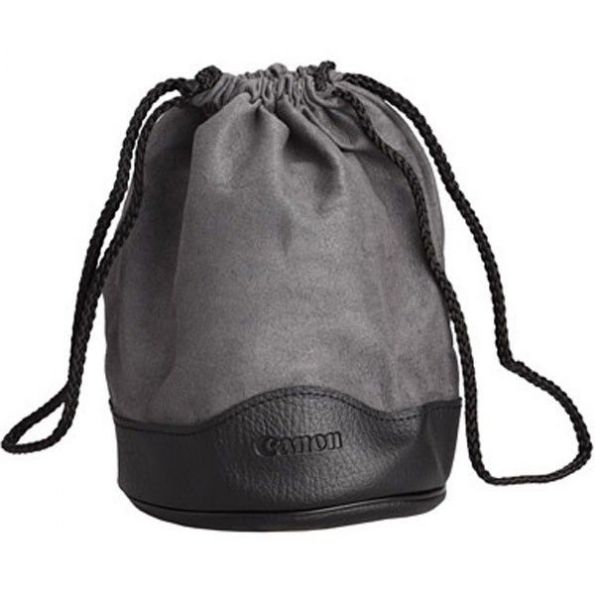 Canon EF 28mm f/1.8 USM Lens
$519.00 $559.99
You Save: $40.99 (7%)
In Stock
Ships in 1-2 Business Days
Item: 278235
Manufacture: Canon
Condition: New
Extended Warranty Coverage:
Free delivery
Need Help? Call Us: 855-425-2525
Extended Warranty Protection Plans
Extenders, Converters, Close Up Accessories
As you'd expect, the f/1.8 isn't as sharp wide open as the f/2.8 lens is, f/1.8 being so much larger an aperture than f/2.8 is. At f/1.8, this lens shows a lot of softness in the corners, even on a sub-frame camera. More than that though, we found that the corner sharpness varied radically with very minor shifts in focus. The corners were always soft, but as we progressed through our focus bracket, we found that the blur graph almost "rolled" across the screen, with first one side off the frame being high, decreasing, and then the other shooting up as the focal distance was progressively changed. This made the point of optimum focus very tweaky. The point that gave the best overall results left one side of the plot higher than the other. As usual though, stopping down even slightly made a big difference: Even at f/2, things were much improved, and at f/2.8, the lens was very sharp all over. - In fact, this lens is a shade sharper overall at f/2.8 than does the 28mm f/2.8 lens we tested earlier. From f/2.8 to f/8, the lens is impressively sharp, with diffraction limiting just starting to become a factor at f/11.
| | |
| --- | --- |
| Name | Canon EF 28mm f/1.8 USM |
| Image Circle | 35mm |
| Type | Wide Prime |
| Focal Length | 28mm |
| APS Equivalent | 45mm |
| Max Aperture | f/1.8 |
| Min Aperture | f/22 |
| Diaphragm Blades | 7 |
| Lens Construction | 10 elements in 9 groups, including 1 aspherical element |
| Diagonal Angle of View(Based on image circle) | 75 degrees |
| Focus Details | Inner focusing; full-time manual focus and USM |
| Front Element Rotation | No |
| Zoom System | n/a |
| Closest Focus | 0.25m / 0.8 ft. |
| Magnification Ratio | 0.18x / 1:5.6 |
| Filter Size | 58mm |
• E-58U Snap-On Lens Cap
• Lens Dust Cap E (Rear)