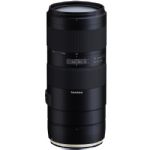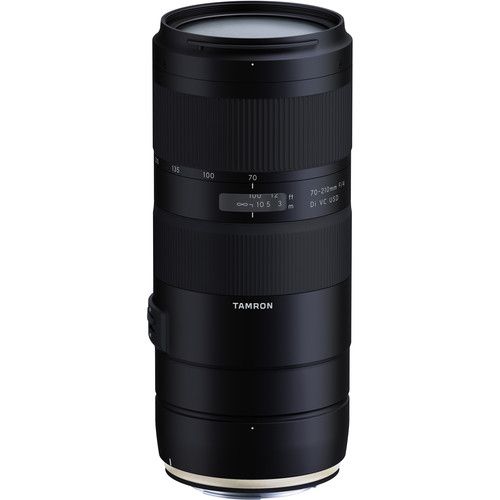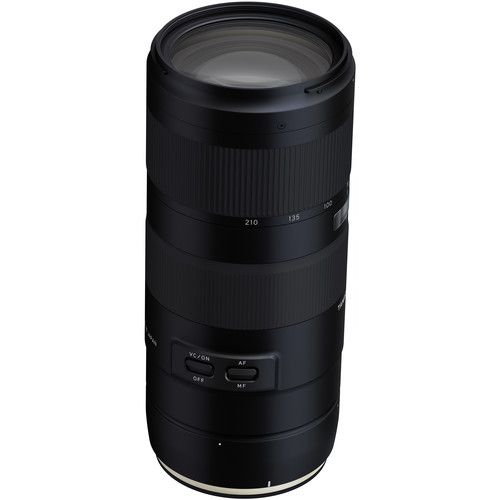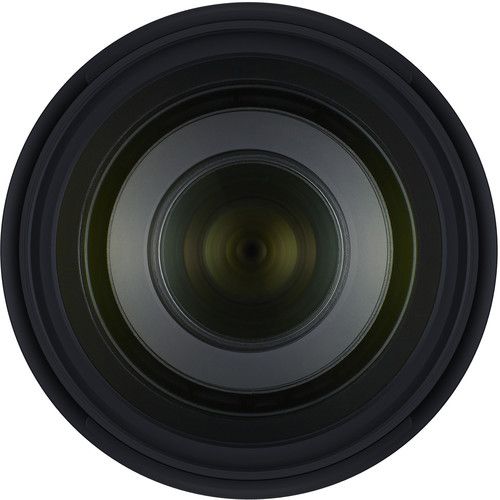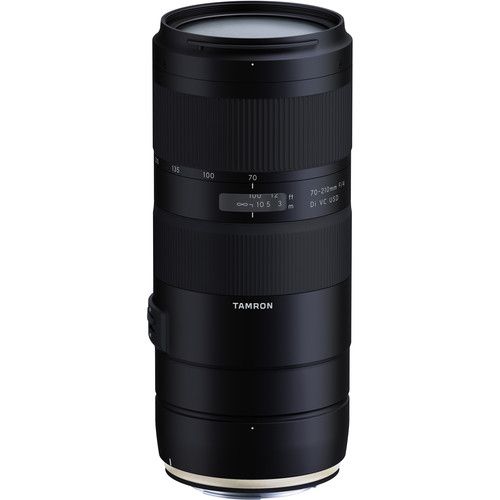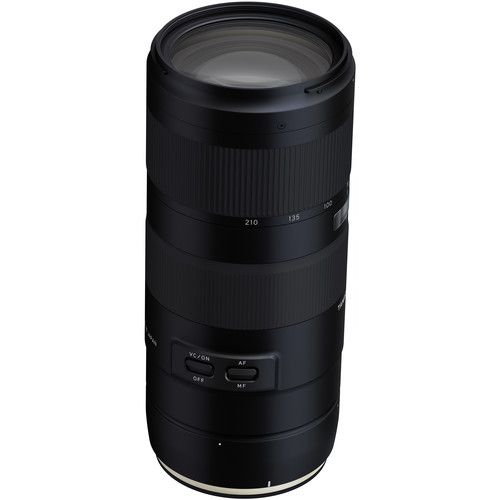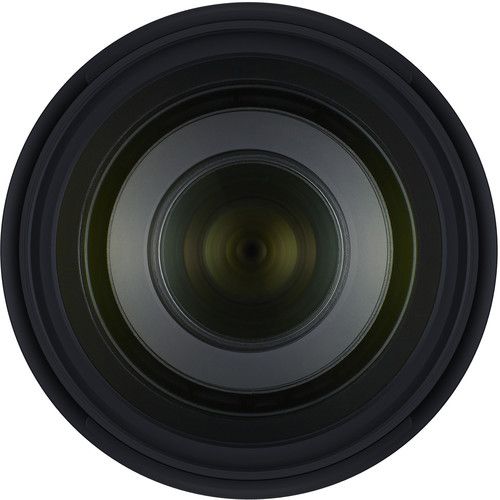 Tamron 70-210mm f/4 Di VC USD Lens for Canon
$499.00 $599.99
You Save: $100.99 (17%)
In Stock
Ships in 1-2 Business Days
Item: 300400
Manufacture: Tamron
Condition: New
Extended Warranty Coverage:
Free delivery
Need Help? Call Us: 855-425-2525
Extended Warranty Protection Plans
Extenders, Converters, Close Up Accessories
There are many comfortable ways to spend quality time with family and friends. We invite you to make our Sorella collection part of your home. When you add their ingredients of style, grace and comfort you are in for a true experience.
Features:
Seize the moment in its true colors. Travel light, Stay focused
With the culmination of our years of expertise in telephoto zoom lens development, the versatile 70-210mm F/4 Di VC USD (Model A034) provides superb optical performance throughout the entire zoom range. Applying three LD (Low Dispersion) lens elements enables the Model A034 to correct chromatic aberrations effectively while shooting for clear, crisp images to the edges of the frame. Also, by achieving a maximum magnification ratio of 1:3.1, the highest in its class,* you will enjoy ultra-soft "bokeh" when shooting up close. Additionally, the Model A034 supports photo shooting with various features such as an internal zoom mechanism that provides solid mechanical construction and stable, reliable operation, and a Dual MPU (Micro-Processing Unit) design, which enables high-speed and high-accuracy AF performance as well as powerful VC (Vibration Compensation) image stabilization for flexible and versatile use in various situations. For dependable outdoor use, the new telephoto zoom is equipped with Fluorine Coating and Moisture-Resistant Construction. Lightweight and compact, this telephoto zoom is ideal for travel. Now you can go lightweight while greatly expanding your shooting possibilities

* Among 70-200mm interchangeable lenses for 35mm full-frame DSLR cameras (As of January, 2018: Tamron)

Discover the beauty of close up shooting
With a category-leading magnification ratio of x0.32, this telephoto zoom lens achieves a MOD of just 0.95m. Get closer to your subjects and feel the freedom of shooting
Internal zoom combines reliability with stability
An internal zoom provides stability by minimizing changes to the center of gravity while shooting. Combined with Moisture-Resistant Construction, the internal zoom creates an easier all-around shooting experience. Also, since the total length of the barrel never changes while zooming, you can easily shoot through obstructions such as wire fencing
Keep it steady—and sharp
Reliable autofocus tracking and vibration compensation are essential in a telephoto zoom lens. Tamron's Dual MPU (Micro-Processing Unit) system on this lens strikes a balance between both. It includes two dedicated MPUs: one for lens system control including AF, and the other for vibration compensation processing. Each MPU is equipped with a DSP (Digital Signal Processing) block with high signal processing for exceptional AF performance and vibration compensation effects
Capture the moment with lightning-quick AF
Tamron's evolved AF is lightning quick to help you capture each precious moment. The USD (Ultrasonic Silent Drive) ring-type motor in the drive unit ensures fast, highly accurate focusing, allowing you to shoot with confidence
Keep it stable with 4-stop VC (Vibration Compensation)
Tamron's proprietary VC system features 4-stop** performance to control the vibrations that can easily occur in low-light conditions. Now you can enjoy sharper images and shake-free handheld shooting—even when shooting in the evening or indoors

** CIPA Standard Compliant. For Canon: EOS-5D MKIII is used; for Nikon: D810 is used

Compatible with the TAMRON TAP-in Console™
The optional TAP-in Console™ provides a USB connection to your personal computer, enabling you to easily update your lens's firmware as well as customize features including fine adjustments to the AF and VC
Fluorine Coating for protection and safe cleaning
The front surface of the lens element is coated with a protective fluorine compound that is water- and oil-repellant. The lens surface is easier to wipe clean and is less vulnerable to the damaging effects of dirt, dust, moisture and fingerprints
Electromagnetic diaphragm system compatible with Nikon cameras
An electromagnetic diaphragm system, which has been a standard feature for Canon-mount lenses, is employed in Nikon-mount lenses*. More precise diaphragm and aperture control is possible because the diaphragm blades are driven and controlled by a motor through electronic pulse signals
Two exclusive new teleconverters
Two exclusive teleconverters, which match the optics of the new 70-210mm F/4, offer 1.4x and 2.0x magnification, and provide a maximum zoom range up to 420mm. These teleconverters extend the focal length of the master lens, making it possible to take pictures in farther ultra-telephoto ranges
Moisture-Resistant Construction protects your lens
For greater protection when shooting outdoors, leak-proof seals throughout the lens barrel help protect your equipment
Specifications:
Model: A034
Focal Length: 70â€Â210mm
Maximum Aperture: F/4
Angle of View (diagonal)

34°21' -11°46' (for full-frame format)
23°01'-7°46' (for APS-C format)

Lens Construction: 20 elements in 14 groups
Minimum Focus Distance: 0.95m (37.4 in)
Maximum. Magnification Ratio: 1:3.1
Filter Size: Φ67mm
Maximum Diameter: Φ76mm (3 in)
Diaphragm Blade Number: 9 (circular diaphragm)**
Minimum Aperture: F/4-F/32
Image Stabilization Performance: 4 Stops (CIPA Standards Compliant)

For Canon: EOS-5D MKIII is used / For Nikon: D810 is used

Standard Accessories: Lens hood, Lens caps
Compatible Mount: Canon
Approximate Dimensions:
Approximate Weight:
Unit: 30.3 oz
Shipping: 2 lbs
| | |
| --- | --- |
| Compatibility | Canon |
| Type | Telephoto Zoom |
| Filter Size | 67mm |
| Lens Format Coverage | APS-C, Full Frame |
• Tamron 70-210mm f/4 Di VC USD Lens for Canon
• 67mm Snap-On Lens Cap
• SP Rear Lens Cap
• Lens Hood