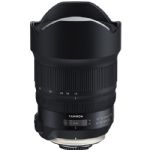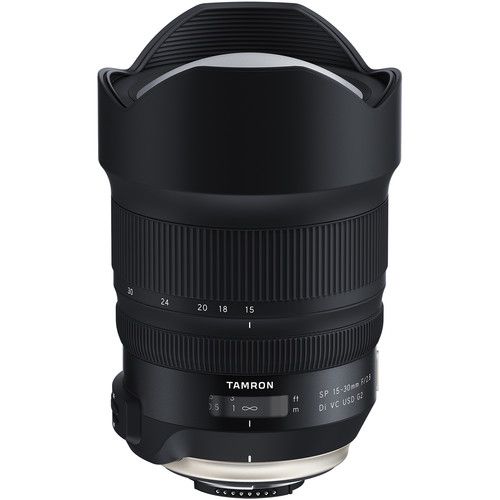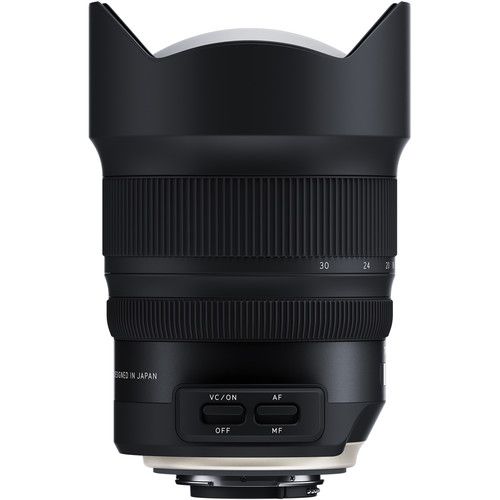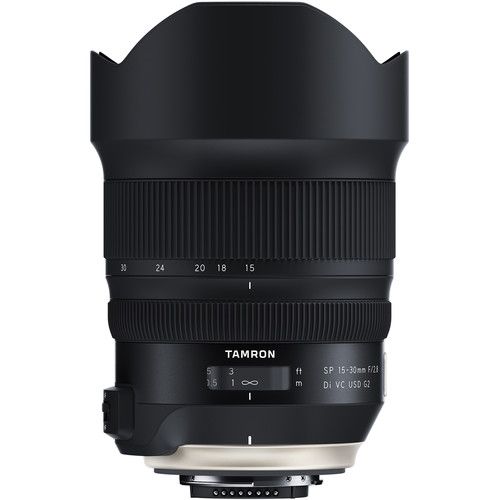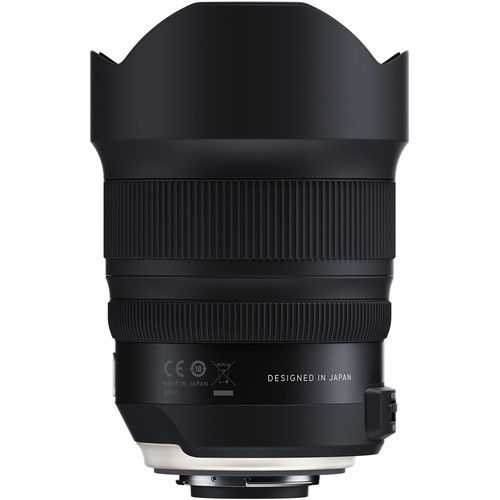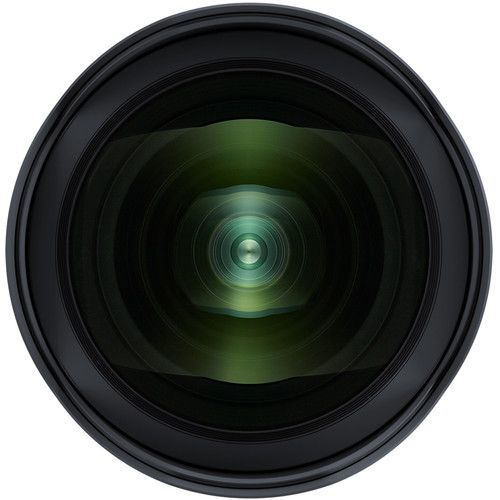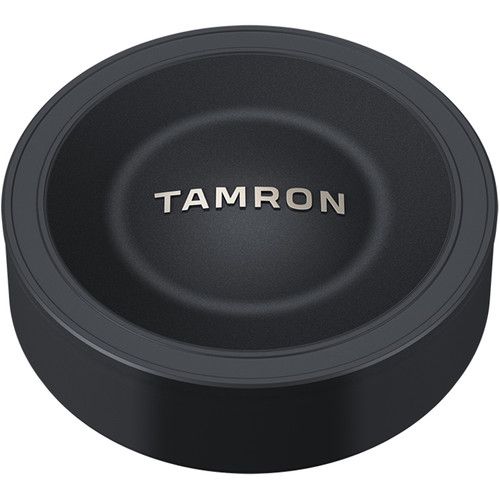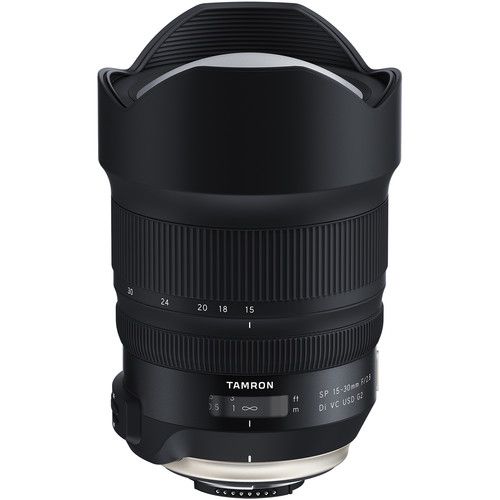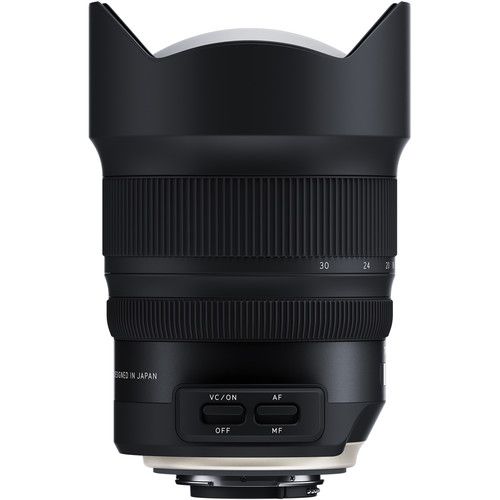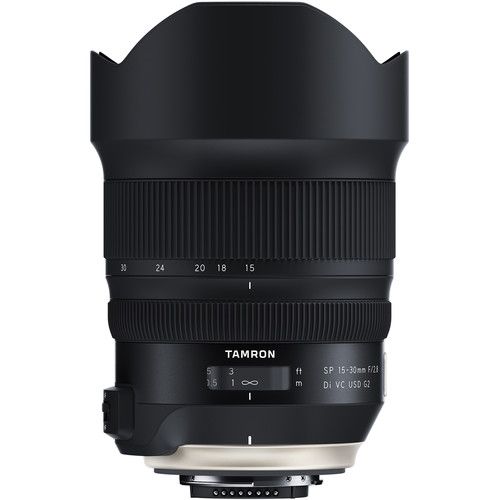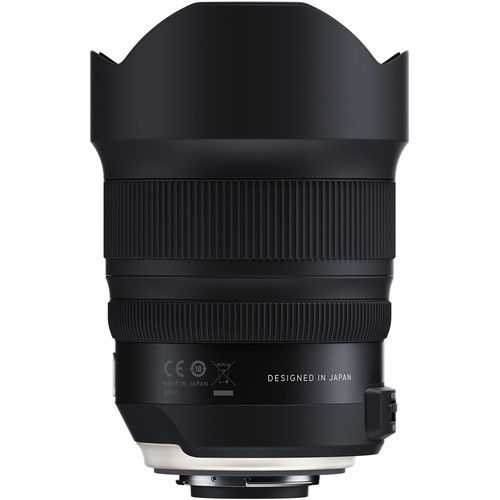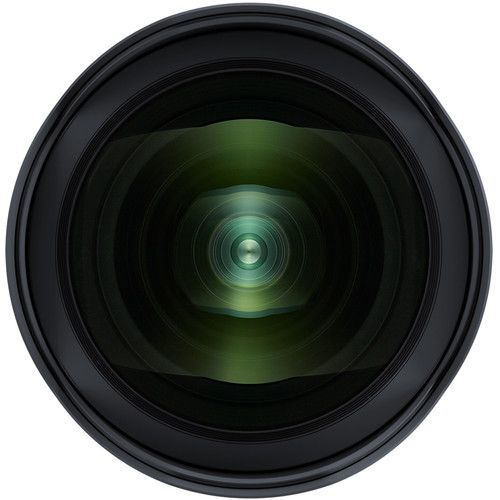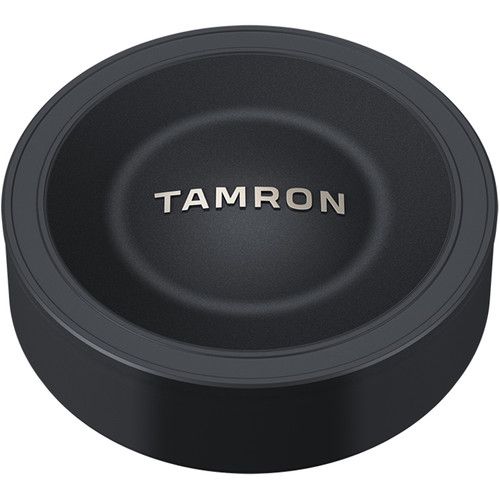 Tamron SP 15-30mm f/2.8 Di VC USD G2 Lens for Canon EF
$989.00 $1,199.99
You Save: $210.99 (18%)
In Stock
Ships in 1-2 Business Days
Item: 300547
Manufacture: Tamron
Condition: New
Extended Warranty Coverage:
Free delivery
Need Help? Call Us: 855-425-2525
Extended Warranty Protection Plans
Extenders, Converters, Close Up Accessories
Benefitting the optical assets, performance and handling is enhanced through the use of dual MPUs (Micro-Processing Unit), which ensure fast and reliable image stabilization and autofocus. Vibration Compensation accounts for up to 4.5 stops of camera shake, to result in sharper images when shooting handheld at slower shutter speeds. Conversely, a USD motor provides quick and quiet autofocus performance as well as full-time manual focus override. Additionally, the lens body is weather-sealed and moisture resistant, and the front element features a protective fluorine coating to guard against dust and smearing.
The Tamron SP 15-30mm F/2.8 Di VC USD G2 (Model A041) is a high-speed ultra-wide-angle zoom lens with ultimate image quality that lets you capture all you see.
By utilizing specialty glass materials and aspherical lens elements in the new Model A041, Tamron's engineers have further minimized the distortion and lateral chromatic aberration that can be an issue with wide-angle shooting. The lens also has triple lens coatings consisting of the newly developed AX (Anti-reflection eXpand) Coating, plus eBAND (Extended Bandwidth & Angular-Dependency) and BBAR (Broad-Band Anti-Reflection) Coatings, which all combine to provide sharp and clear images even in peripheral areas. The Model A041 lens features high precision AF technology and a powerful VC (Vibration Compensation) mechanism. A rear filter holder (for Canon EF-mount only) comes as a standard feature, making the use of filters much easier. As well as Moisture-Resistant Construction, wide-ranging features such as Fluorine Coating newly developed enhancing durability, make it possible to shoot under any type of shooting circumstances.
A new revolutionary AX (Anti-reflection eXpand) Coating is accomplished through Tamron's proprietary deposition technology that addresses the difficulty of applying uniformed coating using existing technology. Now the coating can be applied uniformly edge to edge, even if the convex surface has a strong curvature. As a result, the reflectance and color rendition at the peripheral part of the element is the same as the center. The new AX Coating, which is especially effective for wide-angle lenses that tend to let in harmful light from peripheral areas, effectively minimizes ghosting and provides outstanding uniform image clarity.
In order to engage the full optical performance of the lens, it is essential to control the slightest blur and precise focusing. In this respect, the lens applies a Dual MPU (Micro-Processing Unit), which includes two dedicated MPUs, one for lens system control including AF, and the other for vibration compensation processing. AF speed and precision have been enhanced and image stabilization has been vastly improved, reaching 4.5 stops* according to CIPA standards. Even for handheld shooting, the blur that often arises in low-light conditions is effectively controlled.
* CIPA Standard Compliant. For Canon: EOS-5D MKIII is used. For Nikon: D810 is used.
The AF drive uses proprietary Tamron technology, USD (Ultrasonic Silent Drive) providing high torque, response, and silent operation. Manual focus adjustments can be made on the fly with the lens's Full-time Manual Focus Override system.
The Model A041 has an improved VC (Vibration Compensation) mechanism with vastly better image stabilization performance from the previous Model A012, reaching 4.5 stops according to CIPA standards. This enables sharper images over a wide range of photographic situations, including indoor and outdoor shots as well as landscape photography at stopped-down aperture settings.
The durability of the front element coating is greatly improved with the development of new Fluorine Coating. With the new fluorine compound that has excellent water- and oil-repellent properties, the lens surface is much easier to wipe clean and less vulnerable to damaging effects of dirt, dust, moisture, and fingerprints, and enabling your important lenses to be continually protected on a long-time basis.
• Tamron SP 15-30mm f/2.8 Di VC USD G2 Lens for Canon EF
• Front Lens Cap
• SP Rear Lens Cap for Canon EOS Lenses